| | | | |
| --- | --- | --- | --- |
| | Puzzle n°15 (*) - Cages at the Cat Show | | |
Once upon a time, a big cat show was organised with many beautiful cats.
The cats were presented to the public in cages which could host several cats each.
The cat show organisers had planned the number of cages such that there was exactly the same number of cats in each cage.
But, when setting up the cages, it became obvious that 10 of the cages could not be used,
because their doors were not closing properly.
They were removed and the cats were re-arranged such that there was one more cat per cage than originally planned.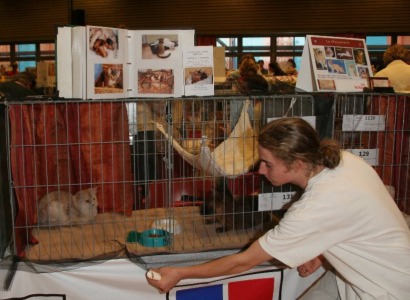 After the first day of the show, 15 of the remaining cages had been damaged.
They were removed and the exhibitors managed to re-order the cats in the remaining cages,
so that finally there were 3 more cats per cage than originally planned !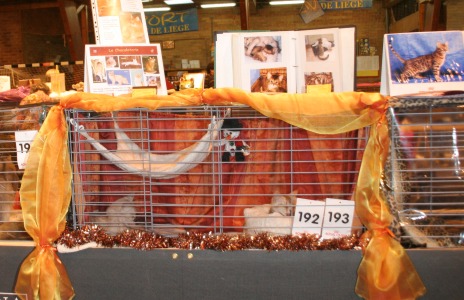 How many cats participated to this show and how many cages were there at the start ?
| | | |
| --- | --- | --- |
| © Marie-Bernadette Pautet, 2005-2019 | | Last page update: 12.2.2007 |